This week we finally have some gameplay footage to show, although keep in mind this is early alpha footage and much are in subject to change.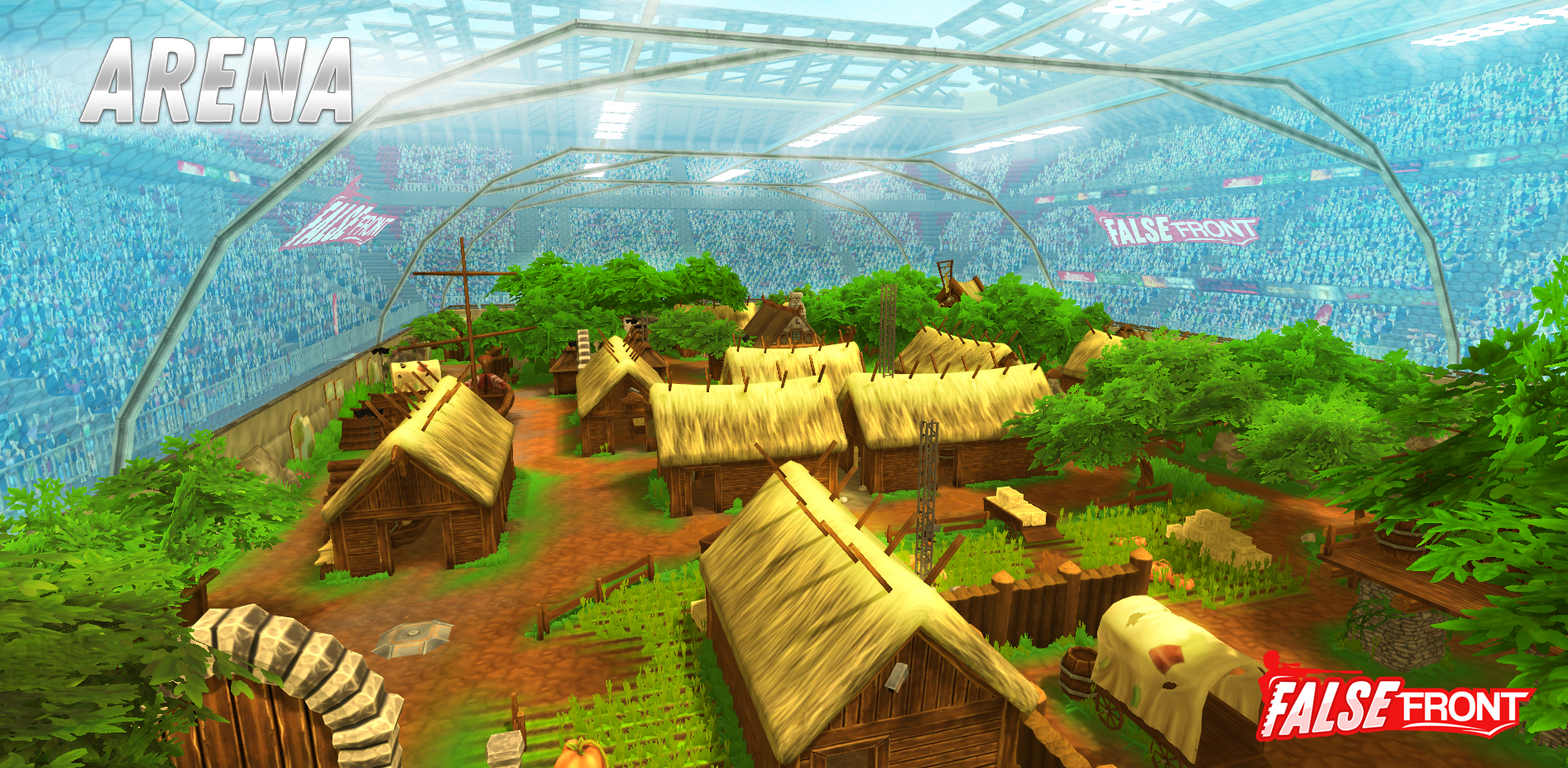 Arena dome
We have added a large blue dome to separate the gameplay area from the audience, hopefully this will bring some more context to the whole arena situation aswell as protect the audience from your evil bullets.
Gameplay footage!
Below you can see a short video showing some gameplay against bots. Hopefully you like it and don't forget to subscribe to our youtube channel to see future videos.
Full weapon list!
We are finally done with all the weapons that will be included at launch. Two primary weapons per different class. Some of them are currently not working in-game though, but that should be fixed until the next devlog. We will now start to balance the guns as good as possible aswell as starting to make skins and camos for them but more on that in the next devlog. Below you can see pictures of all the weapons.
With the new weapons came also some changes to the customize screen, so here is a little video on how you will be able to customize your weapon classes.
Audience
As you might have noticed in earlier images we have now added an actual audience to our previously empty stadium. We know that it doesn't look perfect at the moment but we won't work more in it as for now, instead we will focus on more important things to do.
Svante 2018-08-17
15